Do you believe that robots are the future? Have you heard about the newest trends in robots industry? Do you think it could be a great idea to learn more about that? If your answer is 'Yes', don't hesitate and join our 7 days online course on developing collaborative robots, on 14th – 20th of March.
This course covers a variety of topics and workshops designed to understand capabilities and industrial applications of collaborative robots (cobots). There will be presented the main idea of robots in Industry 4.0 and how to train cobots for making certain tasks. In addition, after the course you will have better skills for working with certain software and you will have your own robot prototype.
What's more? Get a chance to exchange your ideas with the international student team and travel across different European cultures in the international evenings while staying at home.
Don't miss this perfect opportunity to gain fresh knowledge about trending robotics, robots design, integration or robotic systems and find a great team of motivated people from all Europe.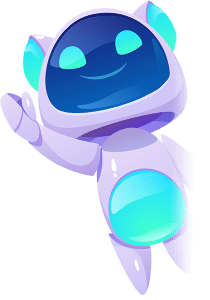 Frequently Asked Questions
You can find event schedule by clicking here. Schedule is preliminary and may change slightly. Note, that all times are in CET!
BEST Kaunas, the organisers for this event, is a part of international organization Board of European Students of Technology and was established in 2004. Ever since then BEST Kaunas has organized events that inspire and develop students from all across Europe.
Event is organised in collaboration with Kaunas University of Technology and Faculty of Mechanical Engineering and Design. The Faculty's scientists and researchers conduct cutting-edge research which contributes to solving imminent economic issues and to building innovation economy in Lithuania. The Faculty boasts a well-developed base for research and studies, which allows to reach the best results.
Time left until the event